What's up, Stargazers!
Here are some announcements/reminders:
We voted on a T-shirt design!  Please see the image below.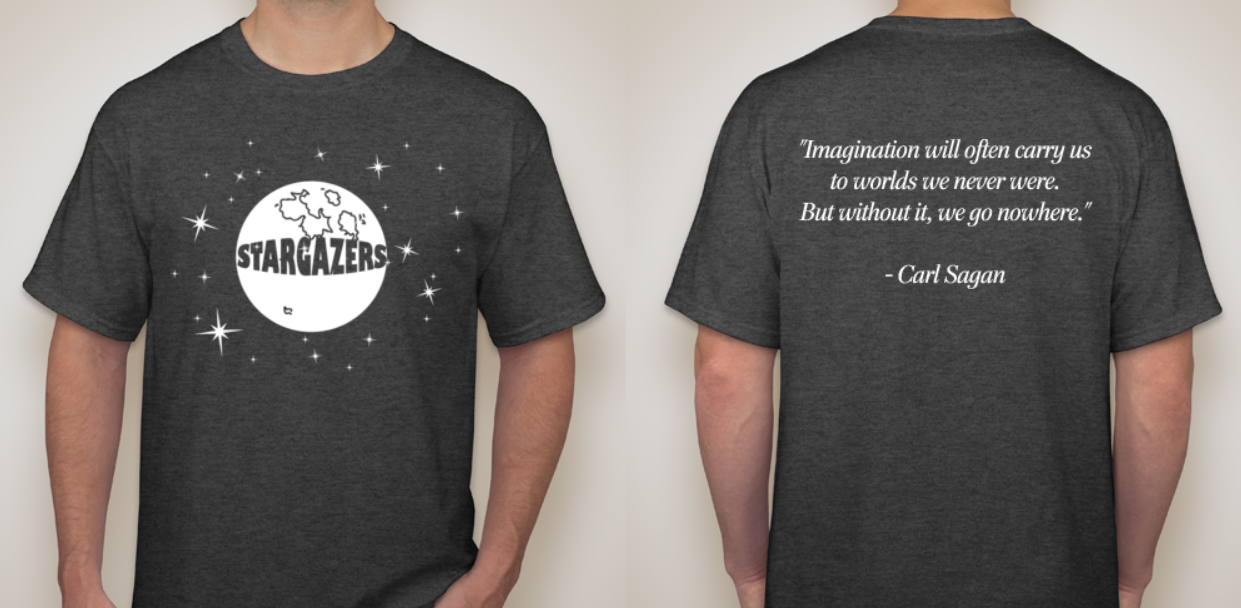 If you are interested in purchasing one, please sign-up here or email stargazers.tsu@gmail.com by November 28th. The maximum price will be $15 (the exact price will be determined soon).
Next meeting: Monday, November 28th at 8:00 P.M. in MG 2090.
Next Open House: Monday, November 14th at 5:30 P.M. – 7:30 P.M.
If you need a ride, please contact Gage (gch4242@truman.edu), who will have a carpool set up.